What is a Chemical Distributor?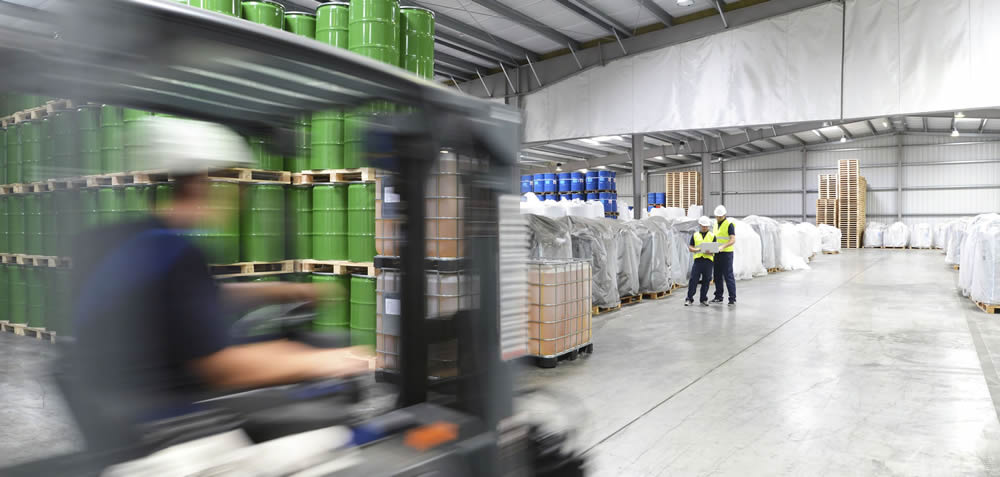 The term 'chemical distributor' or 'ingredient or raw materials distributor' has many different interpretations within the global chemical community. In the context of the World Chemical Distributor Directory the term is defined by those companies meeting the following criteria:
Taking title to the chemicals & ingredients that they sell
Chemical, ingredient and raw material distributors and traders are companies who take title to chemical substances or ingredients and/or causing products to be placed upon the market. Distributors usually sell and distribute items from stock and invoice their customers directly. Sometimes distributors may also act as agents (or indentors) earning a commission on sales delivered directly by the producer.
3rd party representation is a core business activity
To be classified as a chemical distributor a company must also be able to demonstrate that the representation or distribution of products on behalf of a number of 3rd party chemical producers ('Principals or suppliers') is a core business activity.
Distribution of raw materials not finished goods
Chemical distributors supplying chemicals, ingredients and other raw materials used in the production of formulated products or finished products are generally included in the Directory. However, distributors or wholesalers supplying formulated products or finished goods are generally excluded. e.g. a chemical distributor supplying raw materials to paint manufacturers would be included but a distributor or wholesaler of paints would be excluded. Simarily, a distributor of API's (active pharmaceutical ingredients) would be included but a distributor of FDF (finished dosage form) pharmaceuticals would also be excluded.
Own-manufactured products
Companies that solely produce and distribute their own manufactured chemical products are excluded (e.g. manufacturers with local sales offices or subsidiaries selling and distributing only their own products). However, some chemical distributors are also involved with manufacturing activities. Chemical production is included as long as this does not exceed 25% of total sales and complements the company's core chemical distribution activities e.g. mixing, blending, formulating operations etc. Chemical production based on 'reactive chemistry' (i.e. the production of new chemicals or substances from raw materials) is generally discounted.
Dedicated agency business
Important, sizeable chemical agencies (representing multiple producers) are included but the large numbers of single-person agencies that exist in some regions of the global chemical industry are excluded. Many of these work exclusively for a specific producer and as such should be considered more of an extension to a Principal's sales organisation than as true supply chain intermediaries.
Potential Anomalies
Chemical & ingredient distributors supply an incredibly diverse range of products to wide variety of different end-use markets. Partly because of this we also extend the broad umbrella of what constitues a chemical or ingredients distributor to companies solely focused on the distribution of single products e.g. polymers, or companies dedicated to the distribution of ingredients to single markets e.g. food. However, this can sometimes produce anomalies and, as a result, we sometimes exclude food ingredient distributors offering only 'non-synthetic' ingredients, such as dried fruits or seeds or animal products in primary forms. We don't believe products like these are in line with the ethos of the Directory and the types of company we are trying to promote collectively as the World Chemical Distributor Directory.
This definition of what constitutes a chemical distributor provides a constraint to entry on the Directory as well as to the scope of our reports and the measurement of the chemical distribution market.
The Directory is built on information, data and analysis of companies meeting the above criteria and every distributor included in the Directory is manually checked by our researchers ensuring a high degree of accuracy and reliability. Because of this you can be sure that our database only contains infomation on bona fide chemical, ingredient & raw material distributors and traders plus a number of key agents agents, export houses and importers. Ultimately Chemagility reserves the right to include or not-include companies in the Directory based on our assessment of what constitutes a chemical distributor.